At Pecheles Ford, we want all our customers from Washington, Greenville, and New Bern, NC, to become as well informed with Ford vehicles as possible. What that means is providing all records of any of our cars, like comparisons with leading opponents.
Regardless of whether you're looking to compare new sedans, minivans, or SUVs, we've got you covered. Visit any of our vehicle comparisons to begin.
Why Should You Look at Vehicle Comparisons?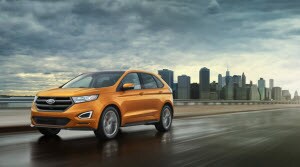 Our collection boasts great choices, yet we want you to definitely be sure that you have a grasp on every single thing that may be available on the market. We'd like buyers to leave our car dealership 100% happy with the car they choose, and that's where researching becomes useful.
When researching a different car or truck, the procedure can seem complicated, especially if two cars look nearly identical. That's why we've placed vehicle comparisons directly on this page, so that you can dig a bit further into the unique details of precisely what each vehicle offers.
It's All About the Details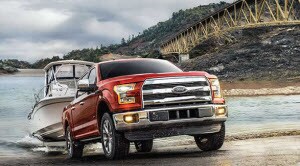 Check out some of the areas you'll study within our vehicle comparisons...
Interior: Review the look, luxury features, and seating capacity for each automobile (important info for carpooling and road trips!).
Technology: Learn which vehicle is better loaded to keep children occupied and adults connected.
Performance: Understand how both cars compare with respect to motor dimensions, fuel usage, and drivability.
We'll offer the specs and research for both models in order to make up your mind on what you need to have. No matter if it's a car or truck that sparks your curiosity, all the comparison details you need are here for your convenience.
Let's Get Started
Our own team at Pecheles Ford possesses the tools you're looking for to make a well-informed decision. Our goal is always to help you save time so you're able to take the following actions in your car shopping plan.
Whether you're coming from Washington, Greenville, or New Bern, NC, what better next step is there than simply booking a test drive? Once you've located the vehicle that's suitable, call us anytime, or fill out and submit our online form, where a rep will get back to you to confirm your test drive.
Ford Edge vs. Hyundai Santa Fe
Ford Edge vs. Jeep Grand Cherokee
Ford Explorer vs. Jeep Grand Cherokee
Ford Explorer vs. Toyota Highlander