Shopping for a new vehicle is pretty exciting, but there are a few things you need to consider before you can drive off into the sunset. After all, you'll be driving through Washington, Greenville, and New Bern in your next new car for years to come, so you want to make sure the one you choose has everything you need and more for the road ahead.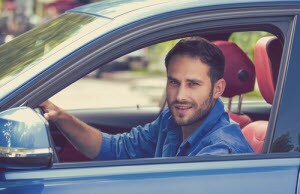 That's why Pecheles Ford has created this new car checklist. Take a peek at it below to discover all the things you need to ask yourself before driving home in a new car.
Does It Have the Features and Technologies You Need?
Features are one of the most important things you need to consider when shopping for a new car. Your perfect vehicle should have amenities that match perfectly with your lifestyle.
For example, if you're using the car as a new family hauler, you want to make sure it's equipped with reliable safety features. If you want something that can keep you entertained during your commutes, choose a car with an impressive infotainment system.
Is the Car You Want the Right Size for You?
We all know that cars come in all shapes and sizes. The ones that are right for will depend on your specific lifestyle. Need a vehicle that's tight enough to fit into those tight city spots? Choose a compact car. Want to trek through off-road trails without worrying about scuffing up your bumpers? Choose an SUV with a high ground clearance.
Does It Have Enough Space Inside?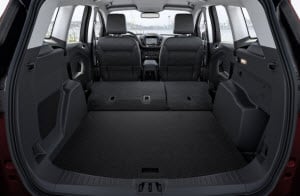 Cargo space is also pretty important in your new car search. So, read up on its interior specifications online or, better yet, check out the trunk for yourself to see if it has enough room to fit all the cargo you may need to carry.
If you're considering an SUV, don't just look at its max cargo volume. See how much space it has behind the second or third row of seats, too. Doing this helps you see how much cargo it can carry when your entire family is on board.
Is the Car Comfortable?
If you're going to be driving around the area in this car for years to come, you want to make sure it's comfortable. So, sit in the driver's seat to get an idea of how this car will make you feel when you're behind the wheel.
You'll want to check out the passenger seats, too, especially if you're usually the designated carpool driver.
Does It Perform Properly?
Most importantly, consider the vehicle's performance. Does it deliver all the power you need? How does its fuel economy compare to the competition?
On top of that, always makes sure you schedule a test drive. Getting behind the wheel and taking it out for a spin is the only way you can be sure that the car you want can deliver a dependable performance.
Find the Car of Your Dreams
Now that you know what you need to look for in your next new car, it's time to shop! If you're in the market for a brand-new vehicle near Washington, Greenville, and New Bern, head over to Pecheles Ford to see all that we have to offer. Don't wait. Schedule your test drive now.