Purchasing a used car can be a bit of a stressful experience; however, it doesn't need to be. The following are 10 tips to apply when choosing your next used car.
Tip #1: Generate a List of Must-Haves
Make a note of anything and everything you need and want in your next car or truck. Then, make use of this list when browsing online inventories as an integral part of your brand research. This may also allow you to identify your price range and trim down your selections once you get started.
Tip #2: Research Brands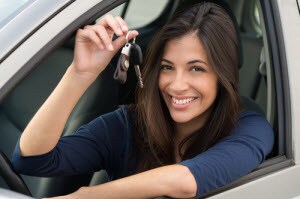 Now that you have a list of must-haves, utilize the online inventory at your selected Washington, Greenville, and New Bern, NC, area pre-owned car dealership to determine which available vehicles match your criteria. Think about your budget while thinking of a list of likely brands.
Tip #3: Do Basic Research on Models & Years
After you have two or three brands in mind, check out certain models from the past couple of years. A lot of these will have the newest safety technology and will very likely require significantly less work in the years to come. Trim down your list to simply a couple of models, and use this to make your final decision a bit easier.
Tip #4: Research Car Dealerships
Once you've decided on the brand and a few models, you'll want to take a closer look at your neighborhood dealerships. Be certain the dealership you decide on has a good reputation for great customer service and a large selection for you to choose from. Pecheles Ford is an ideal decision.
Tip #5: Go for a Test Drive
Visit the dealership and test drive your three top vehicles. Examine the various features and drive on both highways and local roadways so you're able to get a sense for the car's braking system and passing power.
Tip #6: Think It Through
After you go for a test drive, head home and think it over. Don't be reluctant to do this, considering the fact that you're making a sizeable investment. In the instance the car or truck you're interested in isn't there when you get back, perhaps it wasn't meant to be. Just be patient and give yourself time to make the right decision on your own schedule.
Tip #7: Test Drive Once More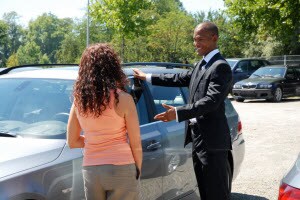 As soon as you've determined one particular vehicle you like, head back to the car dealership and test drive it once again. This time around, envision that it's your vehicle so you can guarantee that it's the proper choice. If you're experiencing second thoughts about some other model, now's the time to take that one for a second test drive, too.
Tip #8: Glance Under the Hood
As part of the test drive, check under the hood in order to determine whether the vehicle is in good condition. Take out the dipstick, and make certain the oil is a translucent amber color. Glimpse at the tires, and make sure they're in good shape. In the event you find something wrong, don't be reluctant to point it out to the sales representative and determine if you can negotiate some of these repairs prior to signing a deal.
Tip #9: Research a Fair Price
Be sure you're getting a great offer by searching around on the primary auto websites. This will help you avoid regretting your investment in the end. You'll feel great concerning your purchase all in all, and it'll give you the assurance you need in your decision.
Tip #10: Seal the Deal
It's time to seal the deal with your area's used car dealership. Sign on the dotted line, learn your financing terms, and receive the keys to your next car or truck!