Wilson, NC, is a great city that offers a diverse population and a bevy of culture. While it remains steadfast as an idyllic small town, it's grown over the years, offering the convenience and energy of a bigger city. Whether you're out checking out the North Carolina Baseball Museum, visiting Whirligig Park, or looking to attend Barton College, you can surely say that Wilson is a special place. To best get around and experience all that the city offers, you'll need a vehicle. Luckily, you have a Ford dealer near Wilson at Pecheles Ford.
Find Your Next Ford Conveniently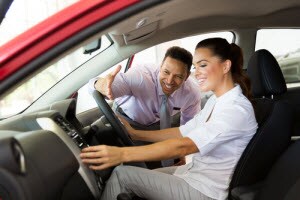 At Pecheles Ford, we offer a wide variety of Ford models, ranging from sedans to midsize SUVs to pickup trucks. However, you don't have to make the trip to our dealership just to check out our inventory. You can stay home and get comfortable while you browse our stock on our website. You'll catch a peek at models like the agile Ford Focus, the family-friendly Ford Explorer, or the all-powerful Ford F-150, among many other models we have in stock.
While you're browsing our inventory, you may want to utilize our filters to speed up your search. You can search by body style, model, price, and MPG. By searching based on the factors most important to you, you can find your next vehicle quickly.
Friendly and Helpful Staff
When you're out searching for a Ford dealer near Wilson, one of the most important factors to consider is customer service. At Pecheles Ford, we aim high when it comes to providing our guests with a memorable experience where they can have fun and relax. When you arrive, a member of our team will happily guide you around and get to know you. They'll answer all your questions, and they'll even make recommendations based on your preferences.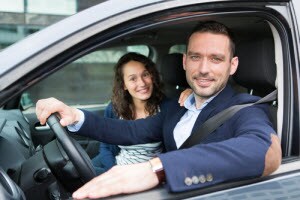 After you've had a chance to browse our showroom and lot, you'll find a car that appeals to your senses. We'll take it one step further by putting you right in the driver's seat. The test drive is one of the most helpful factors in your decision. You'll learn a great deal about how the vehicle handles on the road. You'll also get a peek at the interior style and some of the impressive features and amenities. When you return to our dealership, you'll know without a doubt if you've just driven your next car.
Automotive Experts At Your Service
Pecheles Ford is more than just a Ford dealer near Wilson. We're your destination for professional automotive service. Whenever you need some repairs or a simple service, you can head to our service center. Our Ford technicians use the latest diagnostic technology to assess the issues with your vehicle and find the best possible solutions so you can continue to drive your Ford all around the roads in Wilson.
At Pecheles Ford, we're always happy to help drivers in Wilson find a vehicle they love. Stop in and see us today.