Did you know that Rocky Mount, NC, was first settled in 1816, but wasn't officially incorporated as a city until 1907? While this city only began with 357 citizens, as of today, it's home to more than 57,477 people. The rise in popularity and population has allowed this city to adapt with the times while staying true to its small-town appeal. This city even features a burgeoning arts community with The Imperial Centre for the Arts & Sciences.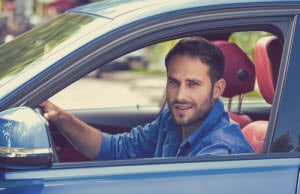 Getting around this city is easy, due to the Tar River Transit bus system. But wouldn't you want to experience Rocky Mount in your own vehicle? If you're in the market for a new vehicle, you don't need to look too far to find a reliable Ford dealer near Rocky Mount, because Pecheles Ford is at your service.
Car Browsing from Your Own Home
Being a Ford dealer near Rocky Mount has taught us to be more convenient to drivers who are currently reviewing their automotive options. To help make matters easier for Rocky Mount drivers, our entire inventory can be viewed on our website. You don't even need to walk out your front door just to catch a glimpse of models like the agile Ford Edge, the efficient Ford Fusion, or the iconic Ford F-150, along with many more models that are currently on our lot. All you need is a computer or smartphone, and you can view all those models from the comfort of your home.
Making the Right Decisions
As a Ford dealer near Rocky Mount, we're aware that buying a new car isn't a decision you just jump into blindly. You need to learn more about your favorite models to see which vehicle is the best option for you and your needs as a driver. To help drivers like you make the best decisions, we have a variety of research tools that are at your disposal.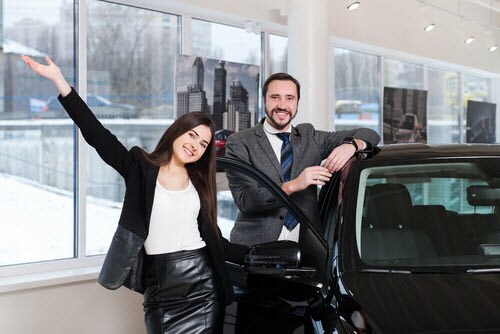 Reading our vehicle reviews will give you a good idea of what to expect with your preferred Ford models. You'll see what they offer in power, style, amenities, and safety. If you're considering different vehicles from varying brands, we suggest you check out our vehicle comparisons. These articles will show you how your favorite Ford model or models differ from other vehicles you're considering. These research tools will provide enough information so you can decide with absolute ease and certitude.
Getting Behind the Wheel
While reading reviews and comparisons about a car you're interested in can be helpful, there's no better way to learn than sitting in the driver's seat and taking the car out on the road. Taking a test drive will help you learn more about the vehicle by getting hands-on experience. You'll see how it performs, and what it offers with its interior. By driving it around, you'll know if it's a good fit. At Pecheles Ford, nothing makes us happier than to see drivers find a vehicle they love.
Stop in and see us at Pecheles Ford. We're always happy to help Rocky Mount drivers with their automotive needs.