Did you know that New Bern, NC, is the birthplace of Pepsi? Not only is this city known for spawning one of the most beloved soft drinks, but it's also the second oldest colonial settlement in North Carolina. Today, New Bern is a bustling city with a classic and historical appeal, given some of the old-fashioned buildings like City Hall and Tryon Palace.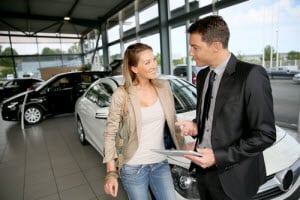 While this city offers a great deal to its residents in terms of culture, night life, and public transportation, the best way to get around and experience the city is by car. If you're in the market for a new Ford, you don't have to scour the entire Tar Heel State just to find a Ford dealer near New Bern.
Our Vast Inventory
At Pecheles Ford, we're always happy to see drivers from New Bern come in to find a vehicle they can rely on. However, just because we're a Ford dealer near New Bern doesn't mean that you have to head to our lot just to find what you're looking for. You can stay home and get comfortable by browsing our inventory on our website. You'll get the chance to view some of the most popular models, like the efficient Ford Fusion, the spacious Ford Explorer, or the iconic Ford F-150, as well as many others.
Even though you can conveniently view our inventory on our website, you don't have to scan every model on our lot. If you have an idea of what you're looking for, we encourage you to utilize our search filters to help expedite your search. You can browse by model, body style, price, and color. You'll save a ton of time by using these filters, and you'll find your next car more efficiently.
Providing a Memorable Experience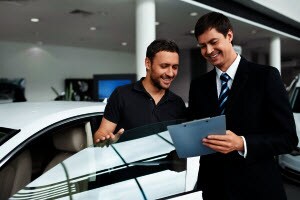 As a Ford dealer near New Bern, we try to make things easy and fun for the guests on our lot. When you arrive, we'll happily guide you around the showroom so you can see the latest models to arrive at Pecheles Ford. We'll answer all your questions, and give recommendations based on your preferences.
When you come across a vehicle that speaks to you, we'll help with the next step by scheduling a test drive. When you're out on the road, you'll learn a great deal about the car in how it handles and performs. You'll also get to see the stylish interior and sophisticated features. By the time you return to our lot, you'll know if you've found your next car.
Automotive Service Experts
Whenever you're in need of automotive service, you can rely on us. As a Ford dealer near New Bern, we take pride in the abilities of our certified technicians to keep your vehicle performing at its best. Our service center is stocked with the latest in automotive technology that our technicians use to bring your vehicle back to working order. Your new vehicle is an investment, and at Pecheles Ford, we're here to help protect it.
At Pecheles Ford, we're always happy to help drivers from New Bern find a vehicle they love.