Greenville, NC, has a great deal to offer. Not only is it home to several universities, including East Carolina University, but it was also named one of America's 100 Best Communities for Young People by America's Promise Alliance. It even made the top 10 for Forbes magazine's Best Small Places for Business and Careers. While this town offers a great deal to its residents in terms of quality of life and education, the best way to get around is still by car. If you're looking for a reliable vehicle, you're in luck, because Pecheles Ford is right around the corner.
Our Dealership and Inventory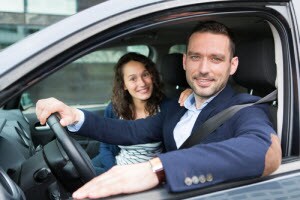 Even though we're a Ford dealer near Greenville, you don't have to make the trip to our lot just to start finding your next car. Actually, you can stay put and get comfortable at home and browse our inventory on our website. From your own home, you can easily check out models like the efficient Ford Fusion, the sporty Ford Mustang, or the iconic and commanding Ford F-150. Those are just a few of the many models you can check out on our website.
We don't expect you to spend all day on our website to check out our entire inventory. You can use our search filters to your advantage. You can search by body style, model, year, and price. You can find the exact vehicle you're looking for in half the time.
A Welcoming Environment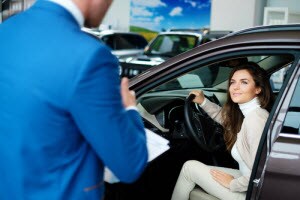 As a Ford dealer near Greenville, we try to make the car buying experience as fun as possible. We want you to have a great time while searching for your next car. When you arrive at Pecheles Ford, you'll be greeted by a member of our friendly sales staff. They'll show you around our lot and showroom so you can get an idea of what we have in stock. All your questions will be answered, and you'll be given honest opinions and advice.
After you've had a chance to browse a few of our models, you'll find one that speaks to you. When you're interested in a vehicle, we'll help you take the next step by scheduling a test drive. When you take the vehicle out on the road, you'll learn a great deal about it, like how it handles and how it looks from the inside. When you pull back into our lot, you'll know if you've just driven your next car.
Our Service Center
At Pecheles Ford, we're not just a Ford dealer near Greenville. We're your destination for expert automotive service. Our state-of-the-art service center is here to help keep your motor running. Our certified technicians, using the latest automotive tools and technology, can easily bring your vehicle back to working order. They'll even let you know of some recommended preventative maintenance, so you can take steps toward keeping your vehicle in the best of shape for years to come.
At Pecheles Ford, we're always happy to help our neighbors in Greenville find a vehicle they love.