Bath, NC, may be a small community of only about 250 people, but it certainly offers a lot. The beautiful views of Bath Creek or the proximity to Pamlico River make it desirable enough. Despite the waterfront property, there's plenty of rural aesthetics to excite any nature lover. The town even has a rich history stemming back to the 1690s. Bath is also a destination for history buffs who hope to learn more and experience the town's 300-year-old history through historic sites like the St. Thomas Church, the Bath School, an even the Palmer-Marsh House.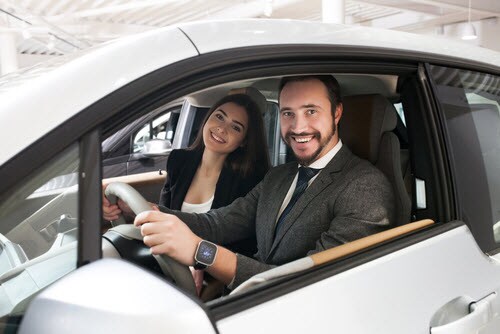 Still, despite the history and nature, Bath, NC, lacks a reliable public transportation system, leaving its citizens responsible for their own way to get around. If you're in the bath area and you're in need of some transportation, you'll probably want a strong and capable vehicle that can not only get you to your destination, but help you haul cargo or a boat. Luckily, there's a Ford dealer near Bath, NC, to help you out. Pecheles Ford is here to help.
Finding the Right Ford
Even though we're a Ford dealer near Bath, you don't have to trouble yourself with making the trek if you're just trying to get a sense of what we have in our inventory. Just stay at home, relax, and visit our website so you can check out great models like the fun and agile Ford Edge, the rough and tough Ford F-150, or even the full-sized and spacious Ford Expedition along with many other models and body styles to choose from. You can get all the leg work of your vehicle search completed without having to leave the house!
Learning Your Options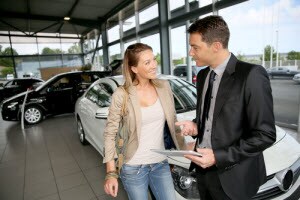 While finding the right Ford dealer near Bath is certainly the easy part, deciding on your next vehicle may be a little more difficult. We understand that a new car is a major investment that requires a lot of thought, consideration, and research. We're happy to help you with the research by offering helpful guides that you can use to help you make the right decision. We have vehicle reviews and comparisons readily available to help you learn as much as possible before you decide to take the next step: the test drive.
Professional Automotive Service
When you're the proud owner of a Ford, you'll want to be sure to take care of it so you can get the most out of it. This includes keeping up with routine maintenance to help continue the vehicle's exceptional performance. Our certified technicians are here to help you along the way by using their expertise as well as state-of-the-art tools to help keep your vehicle in the best shape possible. Of course, if you're the type of person that likes to do their own maintenance, we can help you by offering you some Ford OEM supplies so you can get the right part that was designed to go with your specific vehicle.
At Pecheles Ford, we're here to help drivers from Bath find the right car and keep it running smoothly over the years. Call us today to get started on your Ford journey!